---
Insights Daily Current Affairs, 15 September 2017
---
Paper 1:
Topic: Role of women and women's organization, population and associated issues, poverty and developmental issues, urbanization, their problems and their remedies.
Swachhta Hi Seva
The Centre is all set to launch a nation-wide, fortnight-long sanitation campaign from September 15 to October 2 to highlight the government's flagship cleanliness initiative Swachh Bharat Mission. The campaign, named 'Swachhta Hi Seva' (cleanliness is service) will be launched by President Ram Nath Kovind from Ishworiganj village in Kanpur.
About the campaign:
The campaign is being coordinated by the Ministry of Drinking Water and Sanitation, the convening Ministry for the Swachh Bharat Mission.
The objective of the campaign is to mobilise people and reinforce the "Jan Aandolan" for sanitation to contribute to Mahatma Gandhi's dream of a Clean India.

It will see large scale mobilisation of people from all walks of life to undertake shramdaan for cleanliness and construction of toilets and to make their environments free from open defecation. There will be targeted cleaning of public and tourist places.

Ministry of Drinking Water and Sanitation has made elaborate plans along with the State Governments to involve people from various walks of life and make this an unprecedented people's campaign.

Reaching out to the poor and marginalised and providing them with sustainable sanitation services would be the hallmark of this campaign.
Background:
Sanitation is linked to various sectors. From health to giving security and dignity to women, sanitation also affects a country economically. According to UNICEF (United Nations Children's Fund) good sanitation can save Rs50,000 per year per family.
Sources: pib.
---
Paper 2:
Topic: India and its neighbourhood- relations.
Humanitarian Assistance to Bangladesh on Account of Influx of Refugees
Operation Insaaniyat has been launched by the government of India to assist Bangladesh in managing crisis caused due to heavy influx of refugees from neighbouring Bangladesh.
Key facts:
As part of this programme, the Indian government is sending relief material. The Indian Air Force has been tasked to airlift the relief material from India to Bangladesh. This aircraft will be loaded with relief material consisting of critical daily necessities viz., rice, pulses, sugar, salt, cooking oil, ready to eat meals, mosquito nets etc.
Background:
The first Indian consignment comes days after Bangladesh High Commissioner in New Delhi Syed Muazzem Ali met Foreign Secretary S Jaishankar last week and briefed him about the problems faced by Dhaka due to the influx of the refugees.
The crisis:
Rohingya residents – a stateless mostly Muslim minority in a Buddhist-majority nation – allege that the military and Rakhine Buddhists responded with a brutal campaign against them. According to the UN estimates, over 379,000 Rohingya Muslims have fled Myanmar's Rakhine state into Bangladesh since August 25.
Sources: pib.
---
Topic: Bilateral, regional and global groupings and agreements involving India and/or affecting India's interests.
India-Japan sign open sky agreement, fares may come down
India and Japan have agreed to an open sky arrangement under which the airlines of both countries can operate an unlimited number of flights. The agreement was signed after talks between Prime Minister Narendra Modi and Japan PM Shino Abe.
The agreement will not only encourage connectivity and passenger travel between the two countries, but will also result in reduction in airfares on these routes.
Open sky agreement:
The agreement was signed in accordance with the National Civil Aviation Policy (NACP), 2016. The NACP permits the government to enter into an 'open sky' air services agreement on a reciprocal basis with SAARC nations as well as countries with territory located entirely beyond a 5,000 kilometre radius from New Delhi.
Last year, India signed an open sky agreement with Greece, Jamaica, Guyana, Czech Republic, Finland, Spain and Sri Lanka. India also signed a bilateral open sky agreement with the US in 2005. In 2003, India had signed an open sky agreement with the 10-member Association of South East Asian Nations (ASEAN).
Sources: the hindu.
---
Paper 3:
Topic: Infrastructure: Energy, Ports, Roads, Airports, Railways etc.
SAIL's retail sales gets boost with SAIL's Gaon ki Ore campaign
Steel Authority of India Ltd. (SAIL), is running a nation-wide campaign SAIL steel – Gaon ki ore which is aimed at boosting steel consumption in country. This has started to reflect positively through the dealer sales numbers, which recorded an 18% jump in the month of August 2017 over CPLY selling 91,000 tonnes of steel in the month. SAIL targets to sell 1 Million Tonnes steel through its dealer network this financial year and aims at doubling it in next three financial years.
Background:
SAIL had identified the potential of rural markets for enhancing steel consumption which is currently around 10 kgs per capita per year as against around 150 Kg per capita consumption in Urban India.
About Gaon ki ore campaign:
The Gaon ki ore campaign is designed to familiarize end users at the Grass-root level, especially of rural areas, with innovative usage of SAIL steel and its applications and advantages in construction, household equipment, agriculture etc.
Through this nation-wide campaign, SAIL aims to cover more than 100 locations by the end of this year. Through engagement activities the audience are informed how using SAIL steel can increase durability, life, safety and longevity of any construction and product.

This new age marketing campaign strategically aims to develop a stronger link with consumers through direct engagement. All workshops of the campaign are designed to familiarize participants about SAIL's production process, product range, applications and advantages and the interactive sessions are conducted in local language for easier connect with audience.
Sources: pib.
---
Topic: Infrastructure: Energy, Ports, Roads, Airports, Railways etc.
India's first bullet train project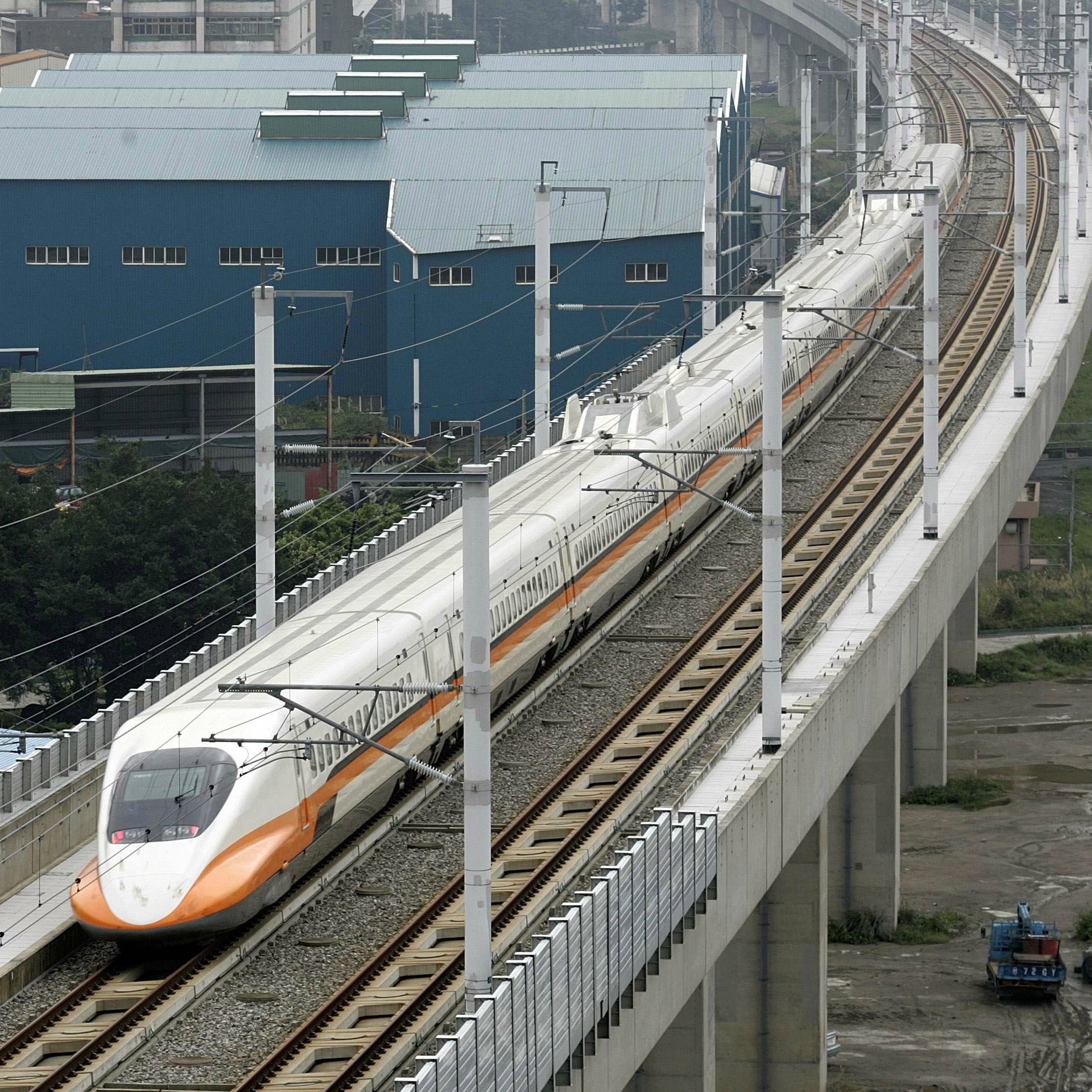 Prime Minister Narendra Modi and his Japanese counterpart Shinzo Abe recently laid the foundation stone for India's first bullet train project in Ahmedabad.
Key facts:
The 508km-long Mumbai to Ahmedabad High Speed Rail (MAHSR) is scheduled for completion in December 2023.

The train will have a top speeds of 320-350 km per hour and it is expected to reduce travel time between the two cities to around 2 hours from the existing 7-8 hours.

The much-touted rail project, which will connect Ahmedabad to Mumbai in just two hours, promises to transform railways and 'create new India'.

According to initial estimates, around 1.6 crore people are expected to travel by the bullet train annually. By 2050, around 1.6 lakh commuters should travel by the high-speed train on a daily basis.

To fund the ambitious Rs 1,10,000-crore project, a loan of Rs 88,000 crore will be taken from Japan. The Japan International Cooperation Agency (JICA) will fund it at a low rate of interest of 0.1% per annum. This loan has to be repaid to Japan in 50 years, with 15 years grace period.
How will this project help India in its growth?
New production bases and townships will eventually expand along the MAHSR. The trickle-down effects of opening avenues for cheaper housing, logistics hubs, and industrial units along the route will benefit smaller towns and cities. The districts of Palghar in Maharashtra and Valsad in Gujarat, along with the Union Territory of Daman, will have a great shot at attracting new investments and amenities.
Construction activity will boost allied industries such as steel, cement and infrastructure. This will translate into additional logistics and warehousing demand. It is estimated that an additional annual cement demand of two million tonnes and steel demand of five lakh tonnes will be generated over four years by the MAHSR project. This will help near-term economic growth which has been sluggish in the last few quarters.
New temporary and permanent jobs will also be created with most of the manufacturing, from components to rolling stock, done in India. The construction phase will create opportunities for employment for about 20,000 people. After the commissioning of the project, there will be job openings for 4,000 for the operation and maintenance of the line. Further, some 16,000 indirect employment opportunities are expected to be generated.
Managing a project of this complexity and scale will be a great learning experience for the Indian agencies involved, resulting in skill development. The safety standards of Shinkansen will be something to learn from. India is already planning to set up an HSR training institute at Vadodara. Expected to be functional by 2020, it will train up to 4,000 individuals in high quality rail technology following Japanese standards, methods and tools. Indian Railways will train 300 of its officials on rail technology in Japan.
Background:
Japan is a pioneer in high-speed rail networks, and its Shinkansen bullet train is among the fastest in the world. India will also get the safe Shinkansen technology but it would manufacture parts in the country under 'Make in India'.
Shinkansen, meaning 'new trunk line', are trains shaped like bullets that run at the speed of 320 kmph. They have become a symbol of the country's progress and technological advancements after the World War 2. Shinkansen have a reputation for punctuality and safety. The trains have never been in any accident since 1964, when they were introduced. The staff is asked to give an explanation if the trains are more than a minute late.
Way ahead:
The success of this project, however, will lie in its execution. Its successful and timely completion could act as a powerful catalyst to create a culture of efficient project implementation in India. Similarly, there should be a focus on leveraging the post-implementation synergies, which could make this a transformational project for India.
Sources: the hindu.
---
Topic: Science and Technology
Scientists map lunar water with data from Chandrayaan-1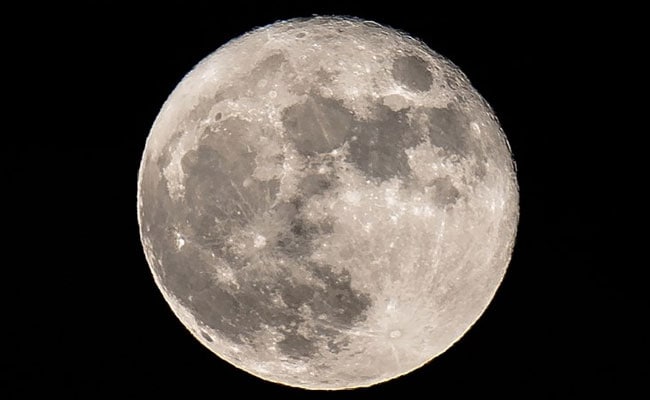 Scientists, using data from an instrument which flew aboard India's Chandrayaan-1 spacecraft, have created the first map of water trapped in the uppermost layer of the moon's soil. The study builds on the initial discovery in 2009 of water and a related molecule — hydroxyl, which consists of one atom each of hydrogen and oxygen — in the lunar soil.
Scientists used a new calibration of data taken from NASA's Moon Mineralogy Mapper, which flew aboard Chandrayaan-1 spacecraft in 2008, to quantify how much water is present on a global scale.
The study found that:
The signature of water is present nearly everywhere on the lunar surface, not limited to the polar regions as previously reported.

The amount of water increases toward the poles and does not show significant difference among distinct compositional terrains.

The water concentration reaches a maximum average of around 500 to 750 parts per million in the higher latitudes. That is less than what is found in the sands of Earth's driest deserts.

The way water is distributed across the moon gives clues about its source. The distribution is largely uniform rather than splotchy, with concentrations gradually decreasing toward the equator.

That pattern is consistent with implantation via solar wind — the constant bombardment of protons from the sun.

Although the bulk of the water mapped in this study could be attributed to solar wind, there were exceptions. For example, the researchers found higher-than-average concentrations of water in lunar volcanic deposits near the moon's equator, where background water in the soil is scarce. Rather than coming from solar wind, the water in those localised deposits likely comes from deep within the moon's mantle and erupted to the surface in lunar magma.

The concentration of water changes over the course of the lunar day at latitudes lower than 60 degrees, going from wetter in the early morning and evening to nearly bone dry around lunar noon. The fluctuation can be as much as 200 parts per million.
Way ahead:
This is a roadmap to where water exists on the surface of the moon. Now that they have these quantitative maps showing where the water is and in what amounts, scientists can start thinking about whether or not it could be worthwhile to extract, either as drinking water for astronauts or to produce fuel.
About Chandrayaan 1:
The Chandrayaan-1 mission performed high-resolution remote sensing of the moon in visible, near infrared (NIR), low energy X-rays and high-energy X-ray regions.
One of the objectives was to prepare a three-dimensional atlas (with high spatial and altitude resolution) of both near and far side of the moon.

It aimed at conducting chemical and mineralogical mapping of the entire lunar surface for distribution of mineral and chemical elements such as Magnesium, Aluminium, Silicon, Calcium, Iron and Titanium as well as high atomic number elements such as Radon, Uranium and Thorium with high spatial resolution.
Sources: the hindu.